Kamiak friends, the PTO is putting on a Harvest lunch for the Kamiak Staff this Friday, Nov 4. We are still in need of food donations. Please donate if you can! Items can be sent to the main office with your student, or delivered, by 8am. Thanks so much!!! To sign up use the perfect potluck link below.
Perfect Potluck link https://www.perfectpotluck.com/PPZM4808?fbclid=IwAR1zh5XaIfwCqg2ddDyXCYDnkm_HxmZhMLBX1PsHMmsZSjf_jWaaSbnFVHc
Kamiak PTO senior class scholarships are up on our website. Go to http://wp.kamiakpto.com/how-pto-helps/scholarships/ to apply. Applications are due May 6th.
We sent some treats to the staff today!
We want to send out a huge thank you to all of you who donated items to give to our staff for our annual holiday goody bag event. You surpassed our expectations as usual! Here is wishing you all a wonderful Holiday and a Happy New Year!
It's time to show some Holiday gratitude for our Kamiak Staff.

We are changing it up this year and putting together Holiday treat bags with chocolates, K-cup coffee and hot chocolate. We had a generous donation of coffee, so are in need of chocolates, hot chocolate, and bags. Please drop off donations by Friday, December 10 12:00 pm at the main office. You can sign up on our Perfect Potluck link below. Our PTO board will put the bags together over the weekend and distribute them before the break. Thank you so much!

https://www.PerfectPotluck.com/DUGO0788

As we head into the holiday season, we would like to share a few ways you can support the Kamiak PTO this season.

We have grocery bags for $10 for those holiday shopping trips.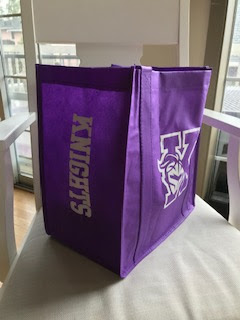 We have a Kamiak mask close out sale happening.
$7.50 or 2 for $10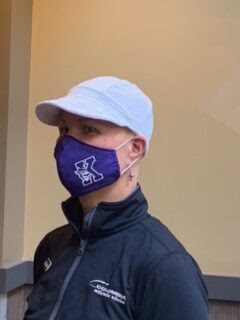 And for all those who would like to support the school by purchasing items you we going to purchase anyway, we have flipgive! 100's of stores, dining and entertainment offers with discounts too.
Did you miss the Town Hall Meeting on September 29th? Not to worry, it was recorded. Here is the link and the passcode to find out what you missed.
https://mukilteoschools-org.zoom.us/rec/share/rsRPM34cJ-NkmNk8idDZP5AAYoGBXxbL7nX3epIB0BVw7uIxQfgaSdIeEopKQsx0.6B-LnBX5l6QWEHnc
Access Passcode: KA-9-29-21
We have spoiled the teachers this morning to keep them going for Curriculum night tonight. We hope to see you there. Here is the Zoom link to the Town Hall meeting!https://mukilteoschools-org.zoom.us/j/92840985452?pwd=N1ovQXpKbHBSTFhjZ2FGV0VmVVJuUT09 Passcode: 341784.
Check out the new Kamiak Grocery Bags! Don't the look great. You can order your own on our fundraising page.
It's a NEW SCHOOL YEAR! Wishing all our Kamiak families a fantastic school year.
We are looking for new Board members. Do you have a couple hours a month to help support Kamiak! Send us an email and let us know.
Hello Knights! We have a few items to share with you.
Richard Yi, one of our talented Math teachers at Kamiak has created a photo book called 'Til We Meet Again. It is a book of photos of Kamiak High School without it's students. It is done in black and white photography and it would make a great memento of this period of your students high school experience. Mr. Yi will be donating all the proceeds from the sales of these books to create a Senior scholarship. If you would like to check it out and place an order you can do so from this link. https://www.magcloud.com/browse/issue/1905540?__r=3214219
This season, fundraising for KamiakPTO is going to be so much easier with FlipGive, a free team funding app.
We earn cash back on every purchase we make all year long! All you have to do is shop anytime with the brands you already love, like Home Depot, Under Armour, Starbucks, Amazon, Walmart, Old Navy, Apple, Mobil, Dick's Sporting Goods, CVS, and Hotels.com. It's a great way to earn money to support Kamiak High School purchasing items you were already going to purchase.
Join our team now and you'll get a $5 bonus the first time you shop:https://flipgive.app.link/teams/join?joincode=9XZ6PS
Or enter this code: 9XZ6PS
Any questions, just ask!
Kamiak kamiakpto.info@gmail.com
Want to learn more? Check out this 2 minute video: https://www.youtube.com/watch?v=5vTO_Qg4n80
Lastly we will be having a PTO board meeting on March 15th at 7:00PM via Zoom. If you would like to joins us, shoot us an email at kamiakpto.info@gmail.com and we will send you the link.
Did you miss the Town Hall Meeting?
We have you covered. The meeting was recorded so if you missed it or if you need to go back and listen to it again here is the link.
Thank you all for coming.

Here is a link to the Town Hall Meeting. Use Passcode #NjsU3q3.
https://mukilteoschools-org.zoom.us/rec/share/d0VypcygtcWMPLKD3D9SR1VpmRAhAGUtzDS7GHvD-1skTvEE9HoVEdTEXNyKdQy_.VSZea4BUu63D_jcU

Have a wonderful Mid-winter break,
This year a group of Senior Parents are trying to make it a special year for our Kamiak Seniors. Here are some ways to find out information and help in any way.
Facebook: Private Group "Kamiak Senior 2021 Fans"Instagram: Kamiak.senior.2021.FansGofundme: https://gofund.me/Oa2f5279
Please email Angie Christenson at angie@bennett-bennett.com
Town Hall Meeting II
Tonight!
February 10th at 7:00PM


NEW LINK INFORMATION!!!
2nd Semester has begun and we know you have questions. We are hosting a second town hall meeting to give you an opportunity to ask those questions and get a response right from the school. Clink the link below to join and use the code 313209 to log in.


If you have specific questions that you would like to submit early to make sure the appropriate staff member is on the panel to answer it you can email us at kamiakpto.info@gmail.com.

We look forward to seeing you.

KPTO
Well it is finally here. The end of 2020. We want to wish all Kamiak families a wonderful holiday season.
At our meeting on Monday, our Principal, Stephen Shurtleff shared information about how the staff is proposing to make a few changes to make sure those classes taken at the end of students Senior year (especially those weighted classes) get incorporated fully into the calculation for Valedictorian/Salutatorian and student rank. It will make for a quick turn around from end of classes to graduation but they have a plan to make it happen.
The other major item that came up at the meeting is PTO membership. We are currently at just 20% which means if this doesn't improve we may be unable to offer senior scholarships at the end of the year. We know it is a crazy busy time of year but if you can take a few minutes to become a member we would really appreciate it. You can become a member and find other ways to support the school at our website. wp.kamiakpto.com
For those of you that have donated and become members already a huge thank you! Happy Holidays everyone. Have a safe an joyful season.
Staff Appreciation at Papa Murphy's!
To show how much our teachers mean to us we are providing dinner for the staff and their families. Our goal is to provide a pizza dinner for each of our Kamiak staff members!

Step 1. Go to Papa Murphy's on 12721 Mukilteo Speedway and mention "Kamiak Staff Appreciation"
Step 2. Purchase a voucher for a Family size 4 topping pizza ($18) or a Large 4 topping pizza ($15). They will give you a card to fill out with the name of the family making the donation, and that's it.

KPTO will pick them all up and deliver them to the school (the vouchers and cards). This event starts November 15th and goes through November 21st.

Can't make it in on those days? You can make a donation to Staff appreciation on our website and we'll do it for you. http://http://wp.kamiakpto.com/ways-to-support-pto/donate/
This is a great way to support our teachers and a local Mukilteo business as well. Big thank you to Papa Murphy's pizza for doing this for us.
Kamiak PTO
Go Nights!
Did you miss the Kamiak PTO Town Hall meeting? Here is a recording for those who would like to have joined us: Click Here and use the password: 2!nEWjJL
Have you checked out our KPTO masks? If you would like to preorder the flyer is below or go to our fundraising page!
NAVIGATING IN UNCERTAIN TIMES
Sponsored by the Kamiak PTO
Four-week workshop series for Parents (7:00 pm) and Teens (6:00pm)
Thursdays: May 7th – June 4th, 2020
We invite all Kamiak teens and parents to join separate weekly Zoom calls facilitated by Cher Anderton (MSW, LSWAIC). The calls will be one hour and held separately for students and parents/caregivers. Hear from well-known Seattle-based Mental Health Therapist, Cher Anderton, as she helps our community manage in a time of high anxiety and helps students connect and parents bond.
Each week Cher will center on different social-emotional topics followed by a discussion of implementation strategies, and a question and answer period. Feel free to call in to join one or all of the meetings. This is free of charge, with a maximum occupancy of 300 people.
TEEN CONNECTION : Navigating in Uncertain Times (Two-Week Series)
Dates: Thursday May 7th and 14th @6:00 pm
Register in advance for this meeting:
https://psychnexus.zoom.us/meeting/register/tJItfuCrqz8tE9co1Rp786Lo0fkRynVF88Rl

After registering, you will receive a confirmation email containing information about joining the meeting.
PARENT SUPPORT : Navigating in Uncertain Times (Four-Week Series)
Dates: Thursday May 7th, 14th, 21st and 28th @ 7:00 pm
Register in advance for this meeting:
https://psychnexus.zoom.us/meeting/register/tJMsde-srD4rEtOIg1ntIQT-Ips-lhePMt8y

After registering, you will receive a confirmation email containing information about joining the meeting.
Purpose : To support students and parent/caregivers with low burden strategies to navigate current events in the best possible way.
Instructor : Cher Anderton, MSW, LSWAIC is a mental health therapist, MTSS-B/PBIS coach, Trauma Informed Practices consultant, Positive Discipline parent educator and former elementary school counselor. In short, Cher loves working with adults to grow their skill set and improve resilience and sustainability in heart-center fields of work and life. Cher is also the parent of 4 teens, one of which she and her partner adopted from foster care when he was almost 8 years old. Cher has a BA in History and a Masters in Social Work from Boston University.
Refer to www.cheranderton.com, Facebook: Cher Anderton, LLC, Instagram: @cher_anderton for more information about the instructor.
Disclaimer: While I am a licensed social worker in the State of Washington, we are not creating a client/therapist relationship with this education series. The web series, and any services associated with the series, including but not exclusive to, open office hours, social media posts and any other form of communication are for educational purposes only.
We have new a new e-mail address
Volunteer request.
Have you heard about the New Graduation Requirements for students 2021 and beyond?

Do you know what they are? If not, please come and find out!

Kamiak Principal, Dr. Hong and Assistant Principal, Mr. Shurtleff will be presenting and answering questions about the new graduation requirements and Kamiak's School Improvement Plan.

When: Monday, February 10th
Where: Kamiak Counseling Center
Time: 6:30-8pm

Kamiak PTO will provide cookies and punch!
We are wondering if there are a couple new interested PTO people who would be interested in helping with our textbook check-ins and/or check-outs.
Our busiest seasons are:
August business days,
the first three days of school,
and the last week or so of school
Tasks involve greeting students, helping to place textbooks where they belong, filling textbook needs, and general organizational tasks like mending, barcoding, and shelving novels, etc.
We have our share of fun, too, as these responsibilities largely occur during the fresh start of a school year and as summer approaches for all!
We have a smaller need coming up currently scheduled on January 30th (freshmen health book check-in) and on February 4th (2nd semester health book check out), that would be a great introduction to our textbook system.
Are there a couple interested volunteers who would like to join us for either of these dates? We'd love to meet them!
Thank you,
Jennifer D. Baxter x5597, Lab 317
2019-2020 hours: 7:00am-1:30pm
Computer Lab Specialist and Textbook Coordinator
Mobile Device Sign Up: https://mukilteoschooldistrict.sharepoint.com/sites/collab_ka/cartcalendars/SitePages/Cart%20Calendars.aspx?web=1
Happy Thanksgiving Kamiak community!
As we go into our holiday weekend we wanted to take a moment to pause and say thank you to the Kamiak community for all your help last week. We put out the call for help and you really answered! It was really amazing how quickly the volunteer list for the service filled up. Every need on there was met and then some. The staff and the Kamiak PTO board appreciate all that you have done both for the service and the staff appreciation luncheon.

Enjoy your Thanksgiving weekend and if you are traveling, safe travels.

Thank you,

Kamiak PTO
We need a few volunteers
The staff at Kamiak is looking for a few volunteers to help get the Clarion Newletter mailed out.
They need help on Wednesday, November 6th from 8:00AM to 10:00AM. Email us at info@kamiakpto.com if you can lend a hand.
Regards,
Kamiak PTO